September 16, 2016, 10:00 AM - September 16, 2016, 12:00 PM
Drupal 8 in the Enterprise - Houston - SEPTEMBER 16 - FREE TRAINING
What's new in Drupal 8 and how does it compare to it's other Gartner Magic Quadrant competitors? 
Join FFW Center of Excellence Director Ray Saltini as he walks you through Drupal 8's new features and what Drupal 8 can mean for your enterprise organization.
Whether your organization is shopping for a new platform or already invested in a particular technology, this class will help you understand the  changes and features in Drupal 8 that are opening up new opportunities and creating new challenges. Learn how Drupal 8 can:
scale web properties faster and with less risk
manage digital channels in one custom application
be used to build better global multilingual and localized sites
simplify content editing and management workflow
make responsive web design and implementation easier and faster
Meet your trainer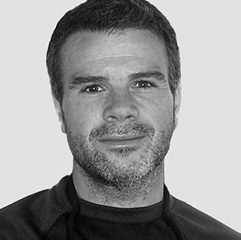 Ray Saltini has been an active member of the Drupal community since 2005 as a developer, business owner and more recently as a Director of the FFW Center of Excellence. He helps Fortune 100 organizations adopt Drupal and has delivered training and talks in the US and Europe at community events and private engagements, including free and reduced price training for folks just starting to learn Drupal. 
Why be a builder?
Today's websites are dynamic, feature-rich, and very often collaboratively managed. In the old days, the cost and knowledge required to create such sites would put them out of reach for all but the most skilled developers and largest organizations.
Not anymore.
The growth of powerful CMSs like Drupal has brought us to the world of the 'assembled web,' where sites are largely made up of pre-built components that are combined and configured--not custom-coded. 
Yesterday's code-centric webmaster has evolved into the experience-centric site builder.
Drupal, with its contributed (in other words, FREE) modules and themes, gives the site builder an incredibly powerful and flexible toolkit. These tools make it possible to build sites that are interactive, easily integrated with popular services and applications, infinitely customizable, and capable of supporting multiple classes of users…all without writing a line of code.
Join us and discover what you are capable of when you build with Drupal!
Why is this class free?
Providing this class free of charge is one of the many ways we give back to the open source community. 
FFW is highly committed to helping organizations and individuals adopt Drupal successfully. At FFW we believe great training helps create great, results-oriented websites. That's a win-win-win for you, Drupal and FFW.
This class was previously offered at $799. Please consider supporting the Drupal Association instead. Individual membership is only $15.